8.1

What determines who is developmentally on-track?

There are multiple ways to define on-track development. Here we will use the method outlined in section 7.2. Ideally, we would like to fit the age-conditional reference distribution on a sample of children with normal, healthy development. As noted before, we calculated the references used in section 7.2 from a convenience sample. They may not be representative of healthy development.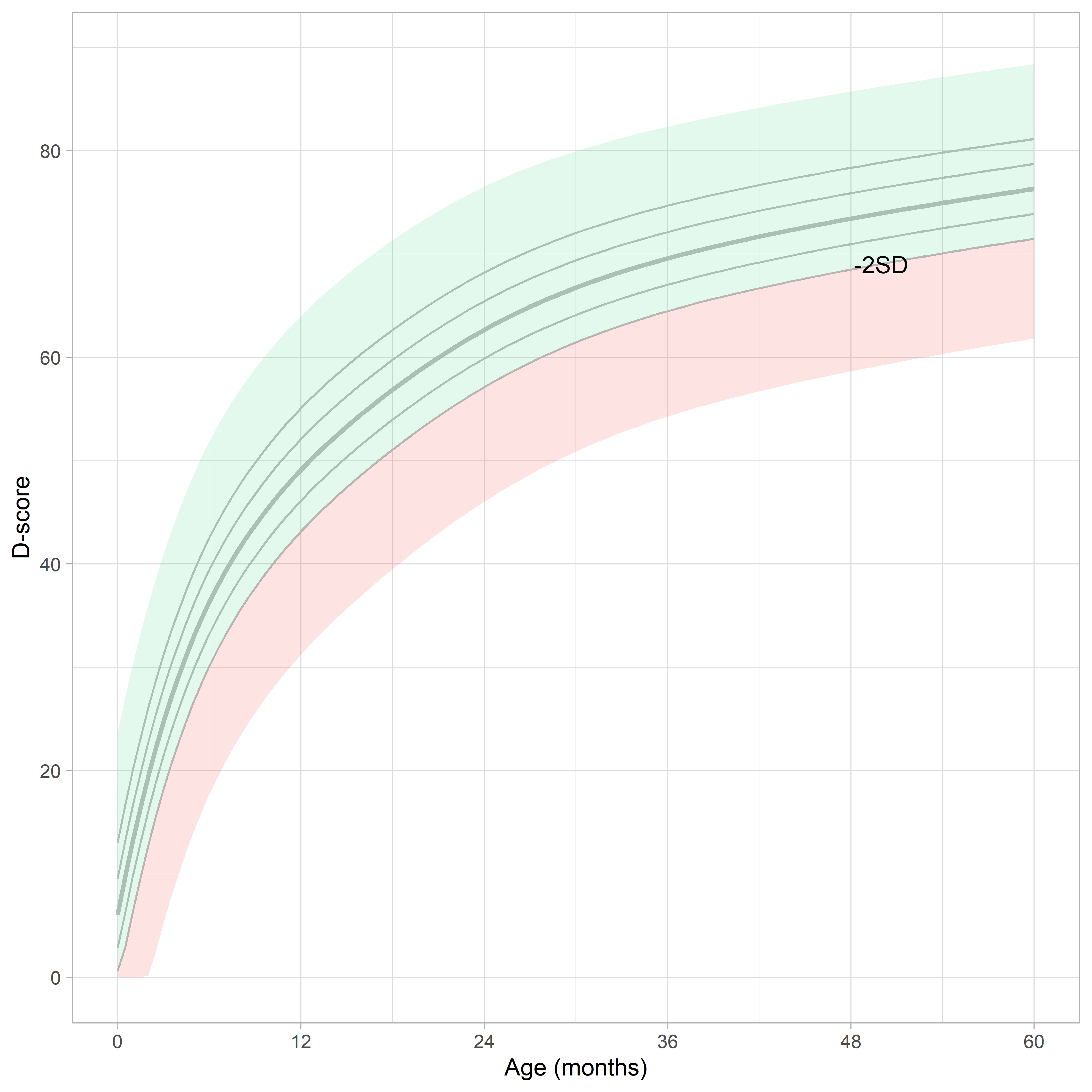 Assuming we place the cut-off value at -2 SD, we may subdivide the observed D-scores into off-track and on-track. Figure 8.1 colours the regions of the D-score for children considered on-track (green) and off-track (red). The regions indicate the expected locations of D-scores in practice. Although one could find D-score outside the coloured areas, such should be very rare. The occurrence of such cases may indicate an error in the calculation of the D-score, most likely caused by setting an incorrect age variable.
Preventing observations in the red region requires us to form an idea about the factors that determine the off-track probability. The next section looks into this topic.