7.4

Off-track development and stunted growth

Weber et al. (2019) thoroughly discuss concurrent, discriminant and predictive validity of the D-score using the GCDG data. In this section, we concentrate on the relation between the D-score and stunting, a popular measure of impaired height growth in children due to nutrition problems. The WHO defines stunted growth as a height-for-age Z-score below the -2 SD line of the WHO Child Growth Standards (HAZ < -2.0).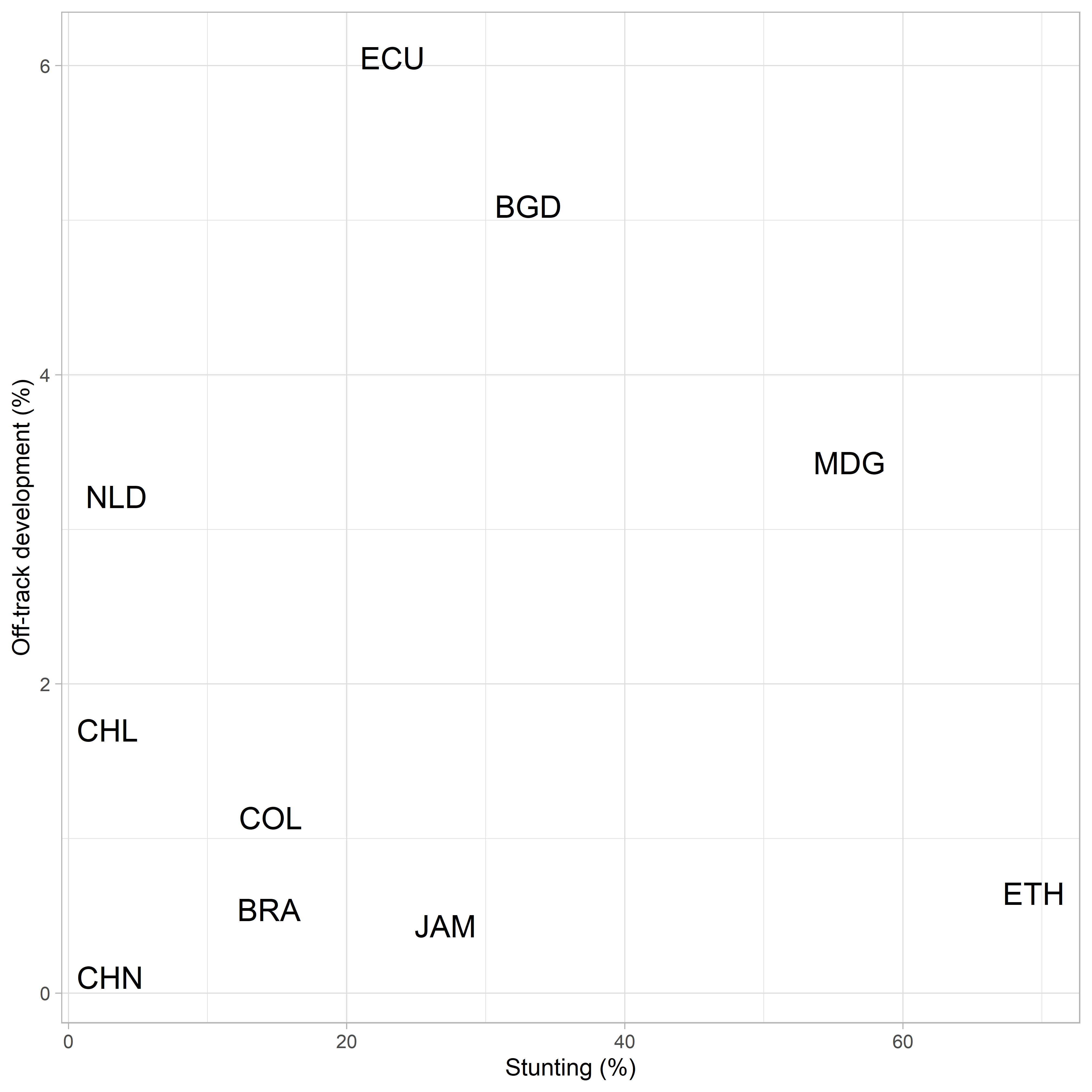 Figure 7.2 plots the percentage off-track and percentage stunting per country. This plot reveals two exciting features:
The variation in stunting is much larger than the variation off-track development. One might speculate that height is more dependent on the environment than off-track development, and hence more variable.
Stunted growth and off-track development are unrelated. Ranking countries by stunting or by off-track development yields substantially different orders. This finding provides clear counter-evidence to the argument that stunted growth is as a proxy for delayed development. It may even be the case the child development and physical growth are different maturation processes that develop largely independently.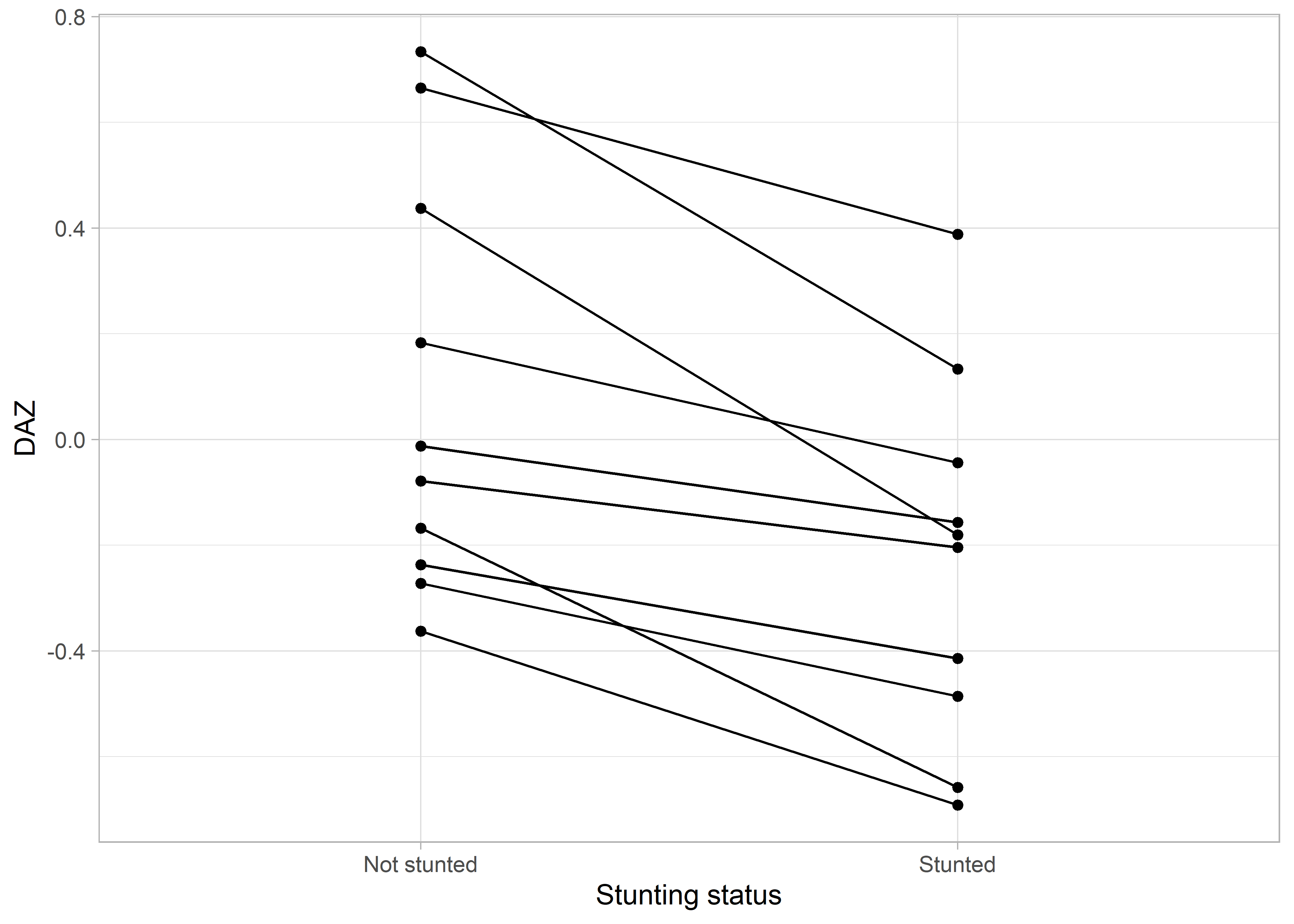 However, this is not the whole story. Figure 7.3 reveals a consistent difference in DAZ between stunted and non-stunted children of about 0.2 - 0.3 SD. There could be factors at the child level that affect both development and height growth. For example, low-income families may lack the resources for adequate nutrition, which may impact both child development and physical growth.
The exact nature of the relation between stunting and development is still obscure. The D-score provides a means to study the intriguing interplay between both measures in more detail.